Week 768-769 - Favorite Photos #38 Washington, Idaho, Montana, Wyoming, Kentucky, Missouri - 05-10-2021
Favorite Photos #38 Washington, Idaho, Montana, Wyoming, Kentucky, Missouri
As we sit in Pahrump, Nevada doing nothing but staying warm, we are sending out favorite photos from July and August of 2011.
Snake & Clearwater river confluence at Lewiston-Clarkston (Idaho, Washington).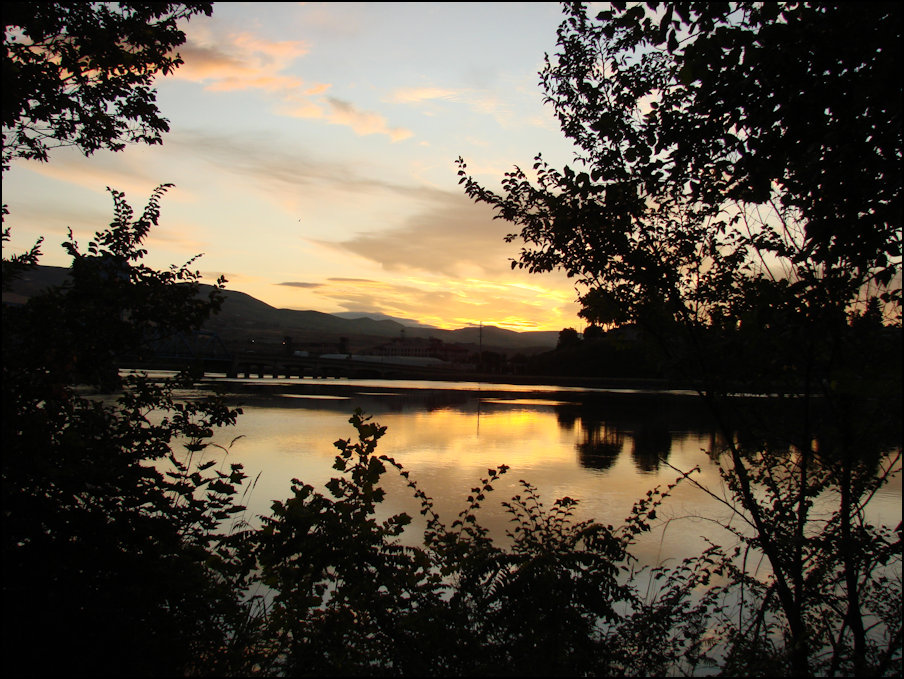 Hay bale rolls in Washington state.
Mountains north of Livingston, Montana.
Valley just East of Devils Tower, Wyoming.
Devil's Tower.
Vultures resting at the base of The Tower.
Sunset in Wyoming.
Statue at D.C. Booth Fish Hatchery, Spearfish, South Dakota.
Chapel at Wall Drug in Wall, South Dakota.
Ellen keeping up on her driving skills crossing the Ohio River.
Fixer Upper in Bronston, Kentucky.
Hitchhiker at Cumberland Lake RV & Golf, Bronston, Kentucky.
Jeffersonville, Indiana Elks Lodge.
Beautiful 18 hole golf course at the Elks.
35 acre lake at the Cape Girardeau Missouri Elks Lodge.
Mom and baby at the Lodge.
Sunset on the lake.
View of the Lodge from our RV site on the lake.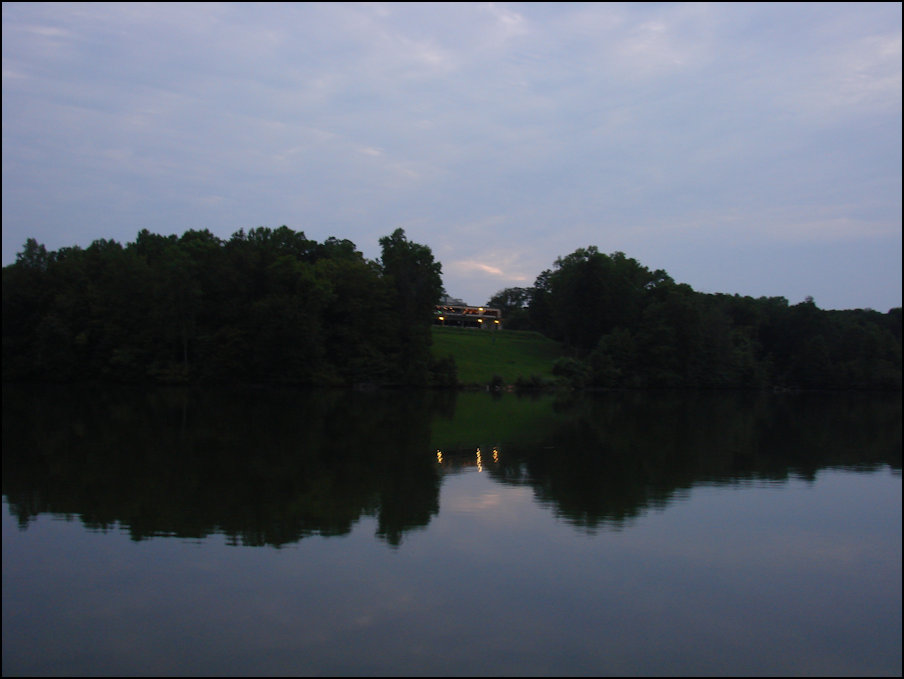 Sunrise on the Lodge lake.
Pete thinks this "statue" looks like our friend George from Atascadero, California (photo from Nashville, Tennessee).
RV site at the Louisville, Kentucky Elks Lodge where they brought out a 100 foot long 30 amp cable to the MotherShip.
One the many harbors on the Ohio River.
As snapshot artists, our best talent is to the frame the pictures so we don't need to crop them. Our favorite photos are brought to you untouched, no manipulation, not even cropping.
Of course professionals, like our daughter Melissa and friends Dave and Peter, will create more incredible photos. But, using a "prosumer" camera like our Sony Cybershot DSC-HX200V you can get some amazing photos.
With love, Pete, Ellen and Mandy
Photos from Jul-Aug 2011